Words by AJ Strawson, Executive Director
I recently took part in the Velo Canada Bikes National Bike Summit on May 13 – 14 in Ottawa. The summit was a great opportunity for us to engage at the federal level for bicycle advocacy. We played a role in demonstrating the benefits of trails and how they are complementary to a well-designed active transportation network.
This year marked the third summit, attended by a growing list of national researchers, educators, advocates, industry, and government officials. While it was focused primarily on active transport, a large contingent of trail related stakeholders were involved.
Ebikes, active transport, and trails.
The current growing trend of ebikes presents an incredible opportunity for low carbon and healthy active transportation. Having a pedal assist enables more riders to choose more often to ditch the car and hit the bike path. Those benefits aren't lost on cyclists either, some manufactures are already sold out for the year. It's only May.
This got me thinking about the divide between active transport and trails, and how it will quickly shrink. We've been thinking about ebikes mostly in the context of trails, but how else are ebikes going to impact how mountain bikers recreate? Some of the following may play a role in how we plan our networks:
• People may opt to ride to the trailhead instead of driving, necessitating active transport planning to recreation areas.
• Making morning or evening commutes by bike easier may mean that people extend their rides and find stashes of singletrack along the way.
• Ebikes may increase the capacity for trail builders to access far away trails, or decrease the amount of time spent accessing those locations.
There's a lot to consider, not just from a trail perspective but in how those trails fit within the community.
IMBA Canada currently has an ebike policy in development. It will be focused around a set of tools and principles that stakeholders can integrate into their trail plans. We won't wade into the discussion on if an ebike is a mountain bike or make other moral judgements to that effect. We are the facilitators, not the gatekeepers, of mountain biking.
Do you have any thoughts on ebikes? Drop us an email or let us know on Facebook.
Growing our expertise.
While IMBA Canada has been involved at the federal level in different capacities in the past, this was different. I was able to meet with Pam Goldsmith-Jones, MP for the West Vancouver – Sunshine Coast – Sea to Sky riding. As the former mayor of West Vancouver, Pam had experience dealing with mountain bikers, and was interested in hearing about how active transportation advocacy fits with mountain biking.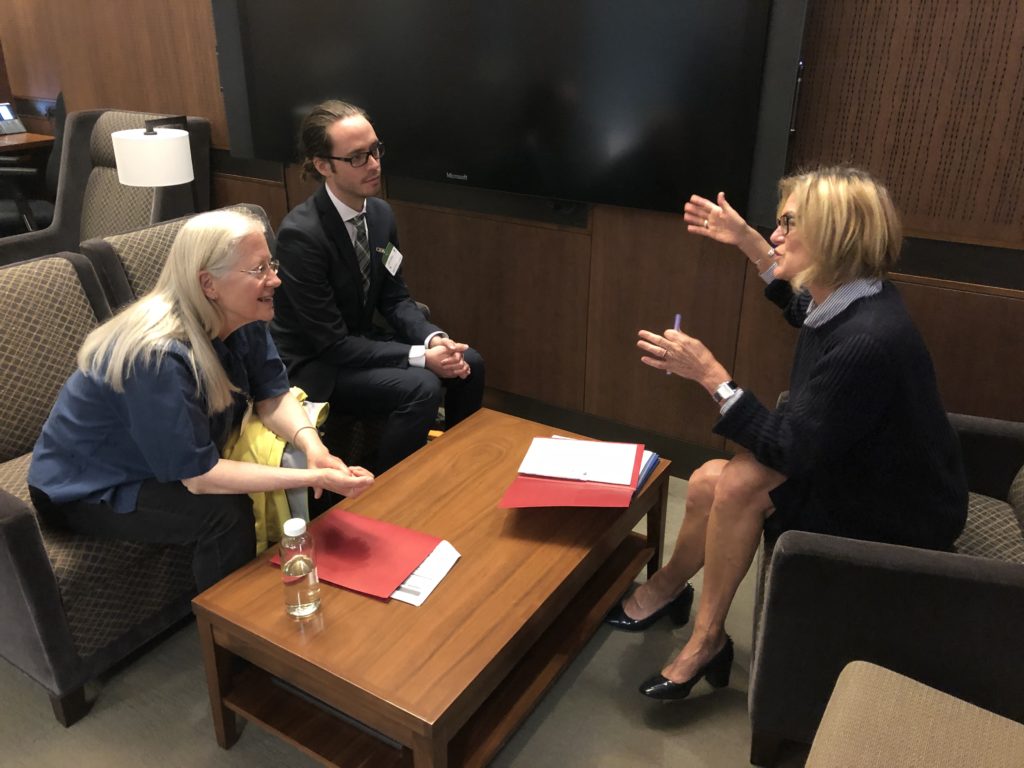 Engaging directly with MP's, linking their constituents with our objectives, and building support for trail advocacy is an area where we see great opportunities for IMBA Canada and mountain bikers across Canada.
I want to thank the entire Velo Canada Bikes team for being such warm and welcoming hosts, and we look forward to building on our efforts next year.
We'd love to have you join IMBA Canada, sign up for our newsletter, give us a follow on social media, or send us a message.